A community for teaching or studying: Create, share, and explore high quality K-12 content.
Start exploring now.
Inspiring Learning Everywhere
Curriki helps teachers inspire learning in their students and inspires students to learn more every day.
Watch the Video
A Global Community
The Curriki community is as diverse as the world itself. Members from every country around the world are coming together on this platform to share, collaborate, and connect in order to make the best teaching and learning materials universally accessible and useful. Members are invited to go even deeper by working together in collaborative workspaces, called Curriki Groups.
Browse Groups
Curated Resources
Curriki offers thousands of vetted, curated resources for educators, students and parents. Its innovative design allows for quick and efficient searches for curated collections, units, or courses to save valuable planning time. Members can save any resource to their private Curriki Library for quick and easy access to those resources at a later time.
Search Resources
Aligned to Standards
The Curriki Library hosts thousands of standards-aligned resources so you don't have to start from scratch and members are invited to align their own resources and collections with our easy to use alignment tool.
Search Resources
14,631,234
Unique Visitors
Valerie Lewis
Teacher, Gwinnett, GA
Curriki has provided an open source platform for me to learn from experts and grow professionally at my own rate. I do not have to spend hundreds of dollars on conferences...I can access content that I desire and maximize my learning time.
Ilna Colemere
Teacher Trainer, San Antonio, TX
When introduced to Curriki, my student teachers love the ease with which they can locate by content area.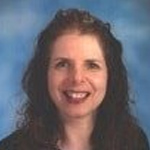 Judy Scharf
Teacher, Manhassett, NY
Curriki has helped me out because I can get ideas and lesson plans, I can use the lesson plan as is or I can modify it to suit my classes.
Kristen Blomstrom
Dallas, TX
I was having trouble with Geometry. I found a lot of great courses on Geometry which I took and ended up getting an A in the class! Now I am using it to help me with many of my courses!
Help Support Curriki
With the support of people like you, Curriki has touched the lives of countless students, educators and parents around the world. Please join us in supporting Curriki's mission to eliminate the educational divide for all children.